Government honours young community developers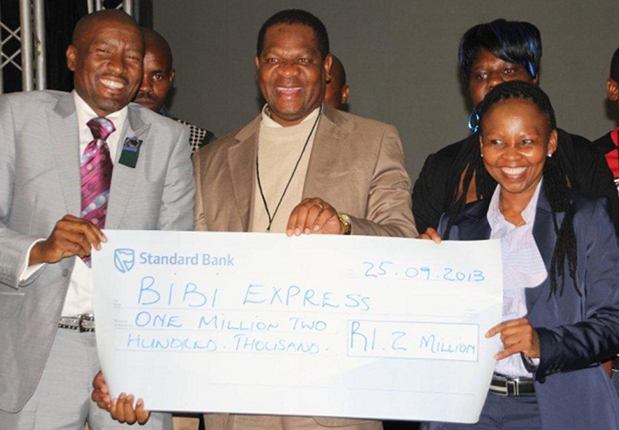 The Young Community Developer of the Year Awards hosted by the department of social development have inspired many young people in the province to get involved in voluntary work aimed at empowering other young people in their communities.
The awards, which are held annually at Frankfort in Mafube Local Municipality, are aimed at empowering young people in especially rural areas.
The spokesperson of the department,Galaletsang Moncho, said the establishment of the awards have resulted in many other young people entering with the aim of benefitting financially from the competition.
"With such awards, we wanted to promote activism, patriotism and social cohesion amongst the youth by recognising those who have voluntarily contributed in achieving community development," said Moncho.
According to Moncho, winners of different categories won because of their contribution to society in one way or the other.
"We as the department awarded the provincial and district forums with a cheque valued at R203 000. We also awarded Bibi Cash and Carry with a cheque of R1.2million for providing mentoring and providing stock to small emerging Spaza shops in the Free State."
Moncho said Bibi Cash and Carry undertook to impart skills development to Spaza shops as well as ensure that they have enough stock to make a profit. She said Spaza shops make a significant contribution to the economic development of rural areas in the province.
She said 29 disadvantaged youth from Thabo Mofutsanyana District were awarded with bursaries to study boiler making and motor mechanics for four years at Maluti FET College.
"We decided to hand over an amount of R766 200 to Maluti FET to pay for their fees. This will enable us to provide these learners with skills that the Free State needs.We would also like to highlight the fact that Arthur Mafokate donated R5000 to Xhariep District Youth Forum, the ANC Youth League, R10 000 and Tim Tebeila Foundation, mobile computer labs to the value of R1.3 million. The Tim Tebeila foundation also donated a car to one of the winners," said Moncho.
There were also winners in the sports arts and culture category which focused mainly on volunteerism as well as the economic empowerment and education categories.
"Each winner per category walked away with R25 000 which was sponsored by MTN Foundation, while the runner up won R20 000 and the second runner up walked away with R15 000," concluded Moncho.