Mayor bids farewell to China students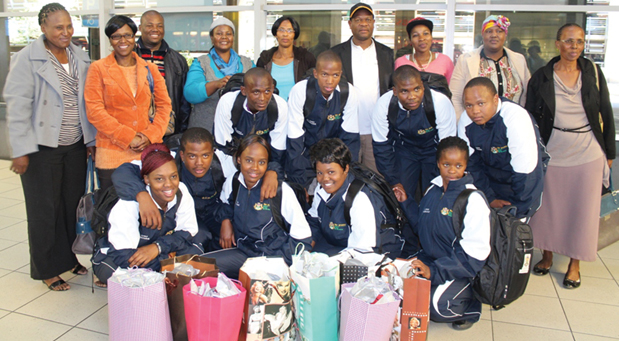 Mafube Local Municipality hosted a celebration breakfast to bid farewell to nine students who will be pursuing various degrees at universities in China as part of the provincial bursary programme.
The Free State provincial government has sent 400 students to China this month.
During the breakfast with students held at Retshedisitswe High School in Villiers, executive mayor, Jabulane Sigasa, said the initiative by the provincial government came after a realization that the only sustainable way of rejuvenating the economy is by providing a skilled labour force.
"The farming sector is deteriorating and to awaken it, an investment and training of Free State's youth would certainly ensure they obtain significant skills and play a meaningful role in the Free State economy and the country in generally. You are not only going to enjoy international knowledge and be able to support your families upon your return but you will be able to serve as examples to your peers that hard work pays and only through dedication, the sky is the limit," said Sigasa.
The learners have enrolled in various study fields; which includes; engineering, medicine and agriculture.
He also reiterated that, Mafube being a small municipality is very proud to have been able to contribute to this noble and progressive programme of skilling young people and giving them empowerment tools to build sustainable livelihoods for themselves and for the Free State community.
The parents who expressed great gratitude, to the Free State government, for providing free education to their children, accompanied the learners.
"As a parent I was speechless, when my child told me last year that he has been selected to study in China, I thought it was a joke and it will not happen, but today I am here witnessing his departure to China, it is like a dream. We would like to thank the mayor, the premier and his government for putting our children first," said one parent to Sigasa.
In addition to the full course bursary given, each student was awarded a laptop, a tracksuit, luggage bag and R2 000 for pocket money, courtesy of the Free State premier, Ace Magashule and Sigasa.